Stuff We Like
In the interest of security and preservation, the Special Collections Library at Duke University commissioned lab owner Pamela Crist to create reproduction prints for the exhibit,The Power of Redefined Beauty: Photographing Society Women for Pond's, 1920s to 1950s. The exhibit will be on display through August 22, 2010 and can be viewed online here.




Professional Photographer's senior editor, Joan Sherwood, tested Dalmatian's print services and wrote about us in the April 2008 issue. Download the article Spring Tryouts to read about our Digital B&W Sample Packet which gives you an array of prints (you supply the image) from all our print services.
Hahnemühle FineArt — Germany's oldest artist paper mill — has been making artist papers for traditional painting and printing techniques for more than 425 years. The Digital FineArt Collection combines the elegance and uniqueness of genuine artist papers with the impressive look of modern FineArt prints. Dalmatian uses Hahnemühle Photo Rag as the standard surface for Color and B&W Giclée prints.
Jon Cone's extensive knowledge base and dependable ink products are crucial to Dalmatian's effort to provide our customers with gorgeous prints, every time. Inkjet Mall distributes the K7 inks we use for Black & White Giclée products. Also see Piezography for more information on Black & White inkjet innovations. (Bonus: beautiful image gallery!!!)
John Kral's spectacular images are always a staff favorite. He has several books available including his newest, Saving Leslie Jones: Rebirth Of Man And Horse.
Tim Grey is one of the best Photoshop resources out there. His various books and articles are a valuable source for learning to navigate the ever-expanding and complex world of digital photography. His daily tips are a great resource for many digital questions, such as JPEG vs RAW capture.
Brownie Harris is a phenomenal photographer. The crew here at Dalmatian are privileged to see his work in the lobby. Check out his web gallery.
B&W Magazine features beautiful prints and detailed looks at the lives of a wide range of photographers. They hold frequent reader-submission contests, and are a precious resource to the Black & White Photography aficionado. Be sure to look for Dalmatian's ads.
The National Association of Photoshop Professionals (NAPP) publishes Photoshop User Magazine. Whether honing your skills or learning new features, Photoshop User is a must-read for any digital darkroom enthusiast.




Photo District News provides an insider's perspective of the photo industry. Find breaking news and articles from and about the trade.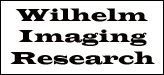 tests archival qualities of printing materials. They are the most respected in the industry regarding questions of longevity.

John Sexton is a legend among black and white photographers. Peruse his workshops, writings and technical data.
Clyde Butcher is one of America's great photographers. Check out his wonderful images and if you get a chance, take one of his workshops.
These cool lenses from Lensbaby are great for any photographer looking to imitate tilt-shift and other interesting alternative lens tricks. We've seen great results from our customers who use these!
Professional Photographer magazine is a powerful tool for professional photographers everywhere. Professional Photographer is the official magazine of Professional Photographers of America. Be sure to look for Dalmatian's ads.
The Analog Photography Users Group is an excellent resource for those of us who still love film. Check out the site for great info and forums.